Want to know more? Download the key findings from the Wrong End Of The Switch.
We respect your privacy. Any personal information collected on this page will be processed in accordance with our privacy policy.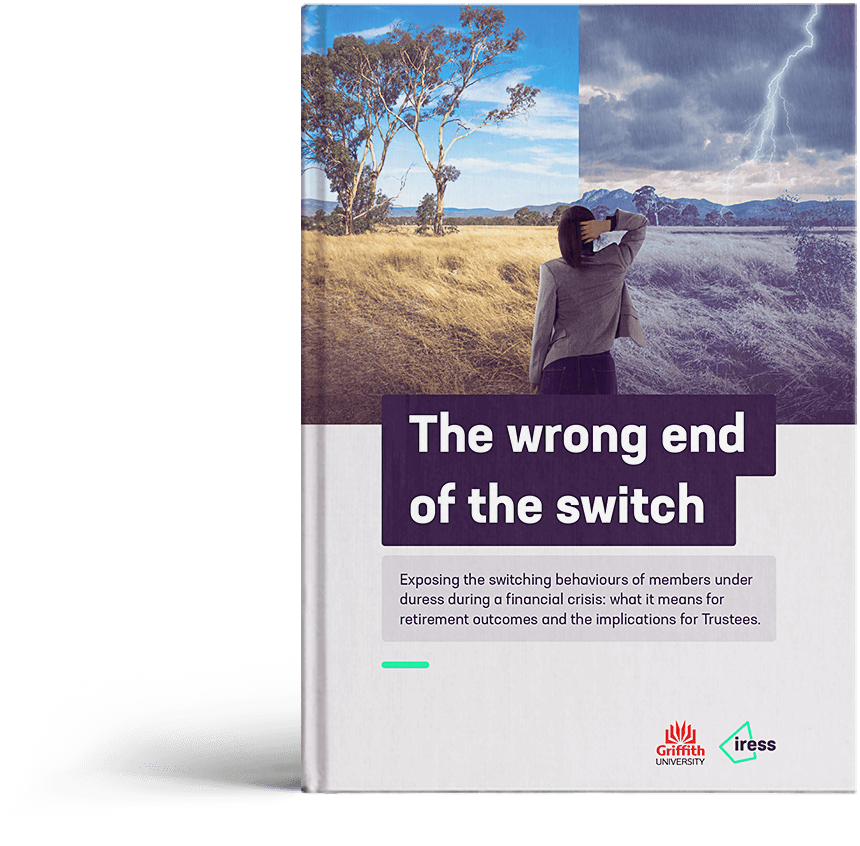 A joint Iress & Griffith University initiative
The research uncovered a tripling in switch volumes, with as many as 70% producing a material negative impact on member balances, highlighting three key opportunities for funds:
Improving access to quality financial education.

Harnessing technology to positively intervene in member decisions.

Supporting better access to quality financial advice.